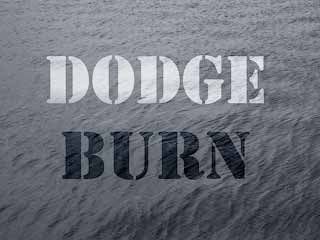 What direction is your photography taking you in 2013?
I don't want to take just any picture I want to capture a mood. I want to evoke an emotion and I want to create something that's atmospheric.
This year I'm starting to learn how to take long exposures with ND filters. Use more black and white photography for fine art abstracts in nature and learn the skills involved in dslr astro photography post editing.
When it comes to black and white photography these days I just don't pick a black and white action in photoshop or choose a preset in Topaz BW effects. I also
dodge and burn the final picture to give that little bit more definition.
We're all
used to using the burn tool when we're working with clients eyes to give more definition but have you thought of using it on your black and white photos?
+Joel Tjintjelaar
over on G+
says that it's the part of the black and white conversion that separates the men from the boys!
friendship through networking!
One of the great masters of photography back in the days of film was Ansel Adams and he turned dodging and burning into an art form in the darkroom. Nowadays photoshop and other programs are our very own digital darkroom minus the chemicals
and we can do just what Ansel did with his images.
If you've never used the tool before dodging makes the pixels brighter while burning makes the pixels darker as you can see in the introductory picture. I usually keep the exposure around 3% so that I can gradually darken or lighten particular areas as required.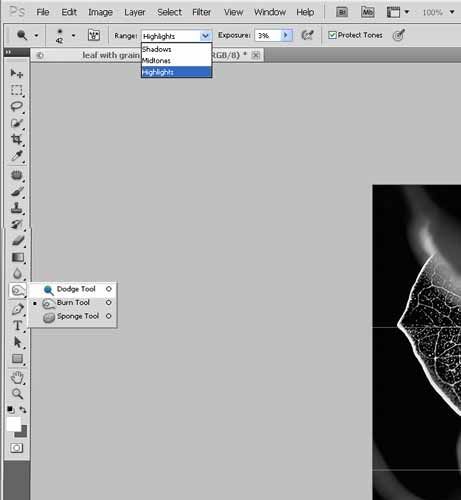 dodge and burn tool in photoshop cs5
You can also choose whether you want to work with the shadows, midtones or highlights.
With this image I just brushed using the dodge tool on the highlights over the leaf in focus a few times with a large soft brush. This just lighten the leaf veins very slightly and gave greater definition to the network of veins before sharpening.
If you're interested discovering more about dodging and burning here's a really good article by Joel who is a modern day master on the subject:
What direction is your photography taking you this year?
Thanks for stopping by today and may you have a Happy, Healthy and Blessed New Year!



Interested in this topic?

You might enjoy another article I've written recently:
Like this post? Be awesome and share it!
It only takes a moment to click a handy button below and share with others.