Today we're going to be looking at how you can keep your contact and copyright information attached to your photograph while it's published on the web. Click on this leavesnbloom photograph (it's the meta data on flickr).
What copyright information do you tag your photos with?
Have you entered your copyright notice in your camera?

(if it has that facility)
bauble cupcakes
I've been nosey and had a little look at some of your exif data on flickr and some of you don't embed any type of copyright to your images.
So how did I get this information embedded into my photo?
I entered my copyright notice into its own menu section in my camera so that every photo has a copyright notice....... but I went further this weekend.
In photoshop CS5/Elements

(I'm sure it will be something similar in Lightroom)

once you have a photo opened you go to
file

file info

and fill in the first form

and press OK.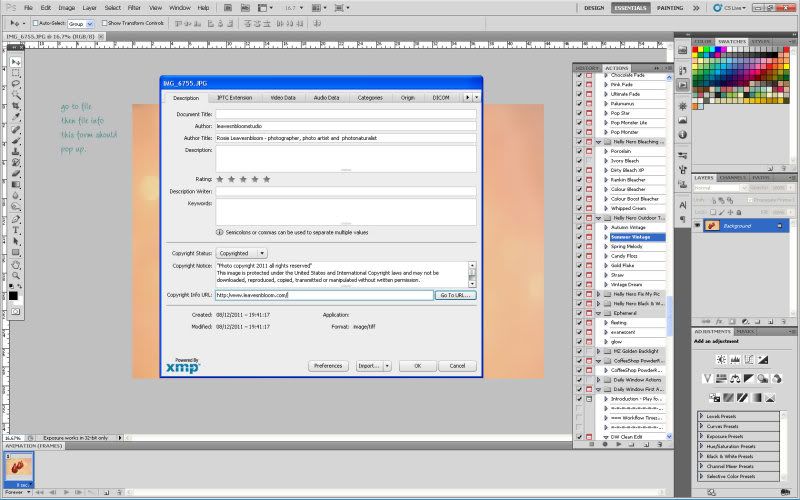 adding copyright in photoshop cs5
Then when you are saving your image for the web

(file, save for web and devices)

make sure that you either select all meta data or just the copyright and contact details to be embedded with the image.
It means that if you use a service like Tineye or Google Images to check to see if anyone is copying your images it's easier for them to check across the www.
Not only that but your tags and description will be automatically transferred to flickr once you upload your image there.
Using Google Alerts
Once you've made a copyright notice that is unique for your photography you can then go and make a google alert for that notice and every time that copyright notice is found on the web google will send you a message ............... and you can go and investigate!
OK enough of the techy stuff.........There should be pink petunia's in the bicycle planter but they looked awful after our wet summer so I've clipped all the stems back hoping that they will flower again in September. Here are some more shots of the bicycle using Nelly Nero's summer vintage action from her

outdoor tints set

(free) with some of my own little tweaks: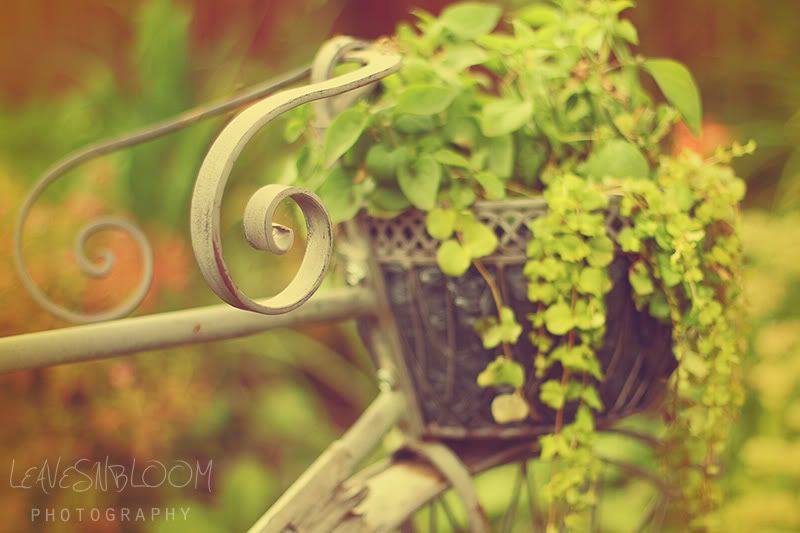 G!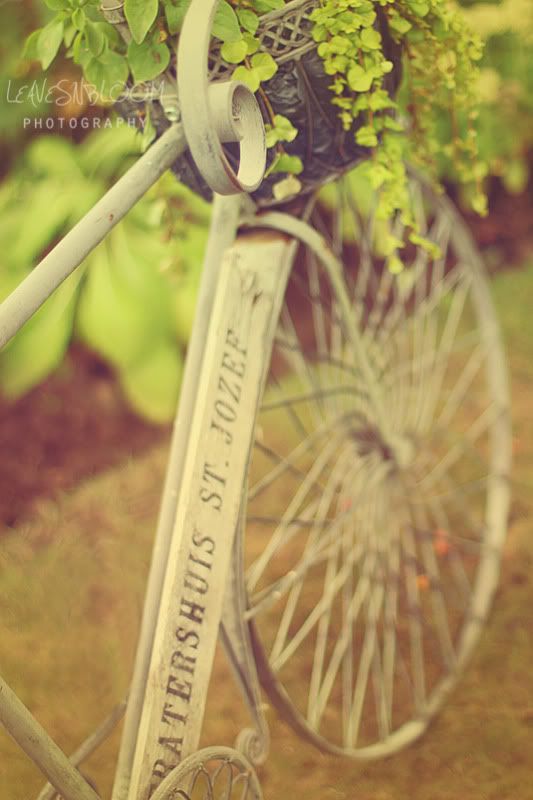 A little bit of France in my garden!
and finally my extreme bokeh ..............I took Bryan Peterson literally and I think that I used the Nelly Nero I fake film action (free) though I can't remember!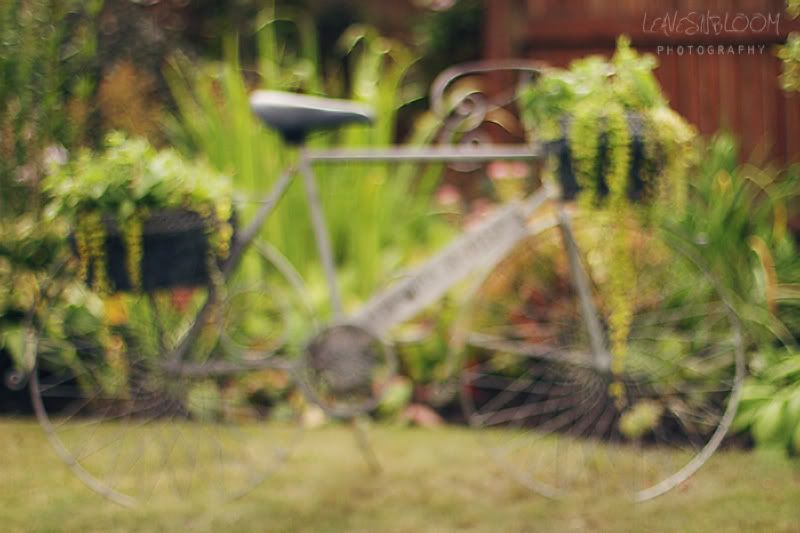 "First and foremost, make it an obvious picture of color! Rather than looking for rocks, leaves, trees, waterfalls, birds, flowers, fire hydrants, starfish, boats, orchards, or bridges, focus your energy and vision on red, blue, yellow, orange, green, or violet. Color first, content second! " - Bryan Peterson